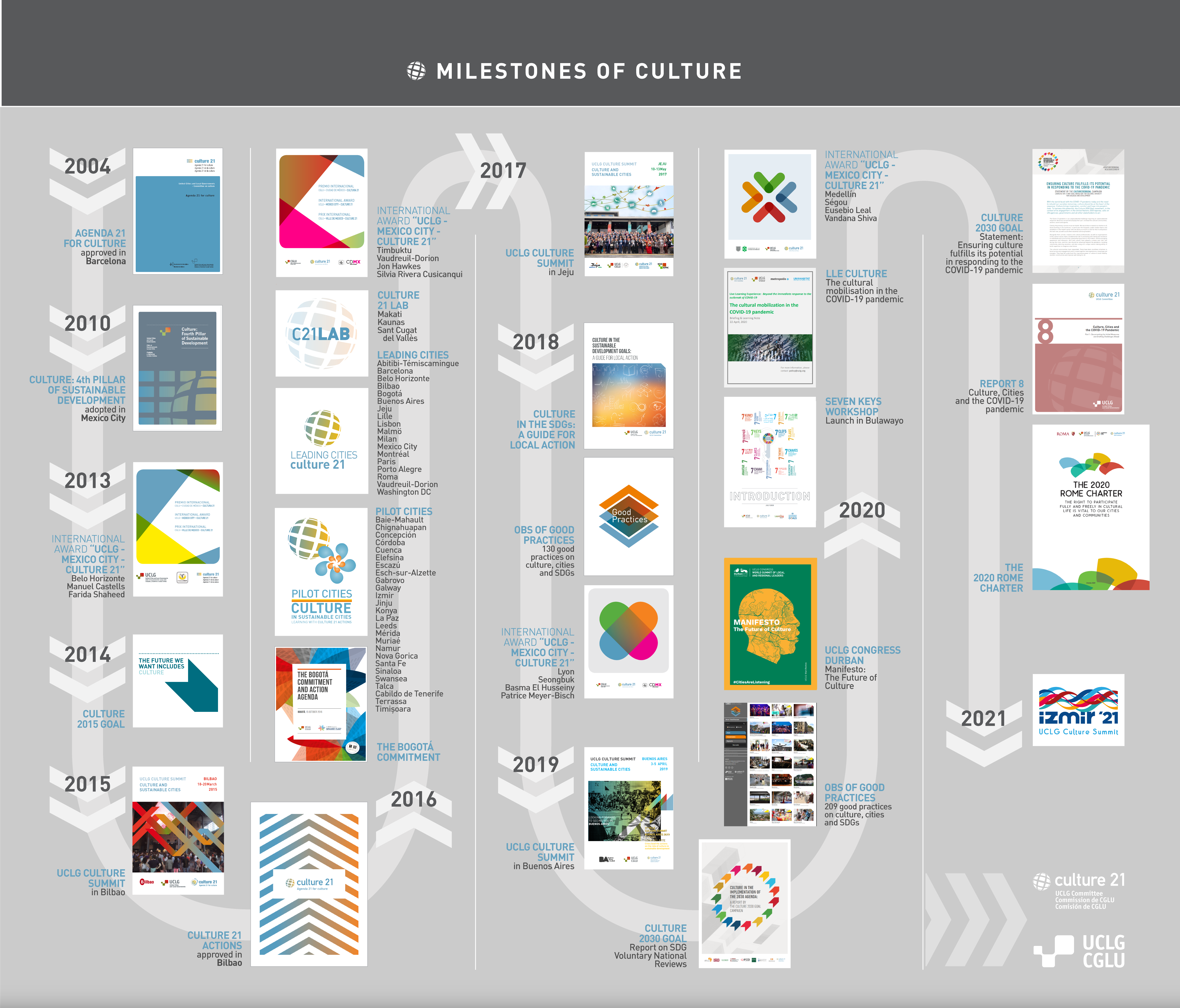 November. 3th meeting of UCLG's Culture Commission held in Istanbul. Memorandum of Understanding between UCLG and AECID (Spanish Agency for International Development Cooperation).
October. Publication of the report "The Agenda 21 for Culture in France", developed by Christelle Blouët (Réseau 21).
June. "Culture and strategies for local development" seminal held in Dakar alongside the Dakar municipality, the West Africa Economic and Monetary Union (UEMOA), Senegal's Culture ministry and the AECID.
March. Seminar "Urban policies and cultural development: planning as a Strategy" in Quito, alongside the Metropolitan Council of Quito, the Inter Local Network of Iberoamerican cities for Culture and the AECID.
November. The UCLG World Congress is held in Jeju. The Culture Work Group becomes the "Commission of Culture" and receives the mandate to foster and spread the Agenda 21 for Culture. Lille-Métropole joins the governance group as vice-president.
September. 2nd meeting of the Culture Work Group took place in Lille.
June. UCLG's Executive Bureau held in Beijing. The Culture Work Group is officially created under the mandate of fostering and spreading the Agenda 21 for Culture. This Group is chaired by Barcelona and Buenos Aires and Stockholm are elected as vice presidents.